Bundle salesmaterial, documents and videos into one link – share and view online. Feed your CRM with Engagement Data. Analyze and improve your package.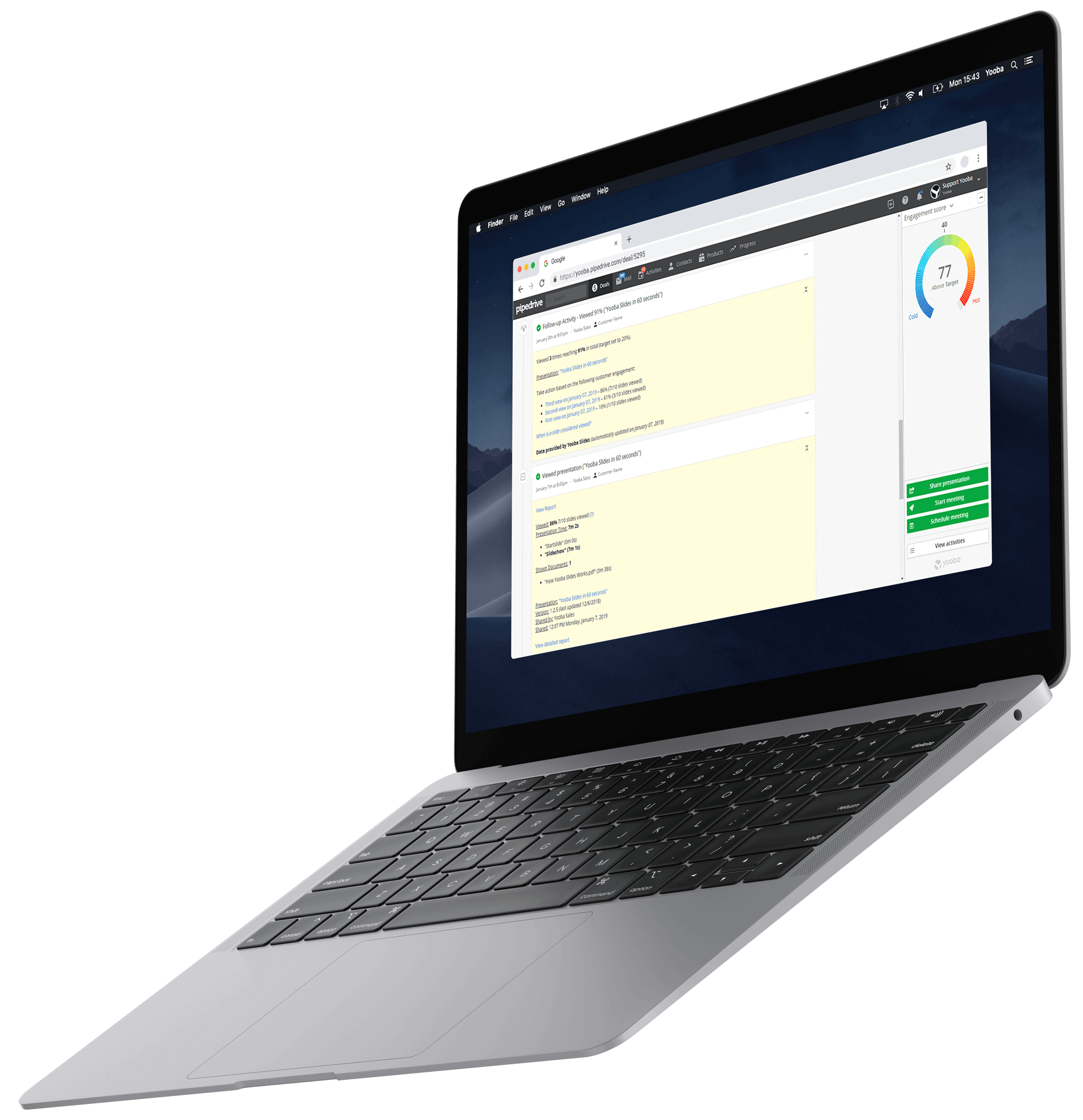 Extension
Connect presentations automatically to your CRM.
Scoring
Use tracking to differentiate hot an cold leads.
Templates
Organize and customize templates to suit your audience.
Analytics
Take advantage of statistics to make your next strategic move.
Showcase
How does a Yooba Slides template look for a prospect?
View real cases below. Built on ready-to-use templates
Freely organize your content in the presentation to best suit your audience. Not sure how? Let the analytics help you.
Share presentations with Sales Representatives and/or your clients. With either public or private links.
Send and view links online. Also, take your content offline with the Yooba Slides App.
Not only on desktop, take your content with you to present in F2F meetings on your tablet.
Diverse. Yet simple.
Yooba Slides works both online and offline*. On desktop or tablet. Distributed to sales representatives or clients with public or private sharing.
*Offline-mode applies to presentations downloaded to your iPad.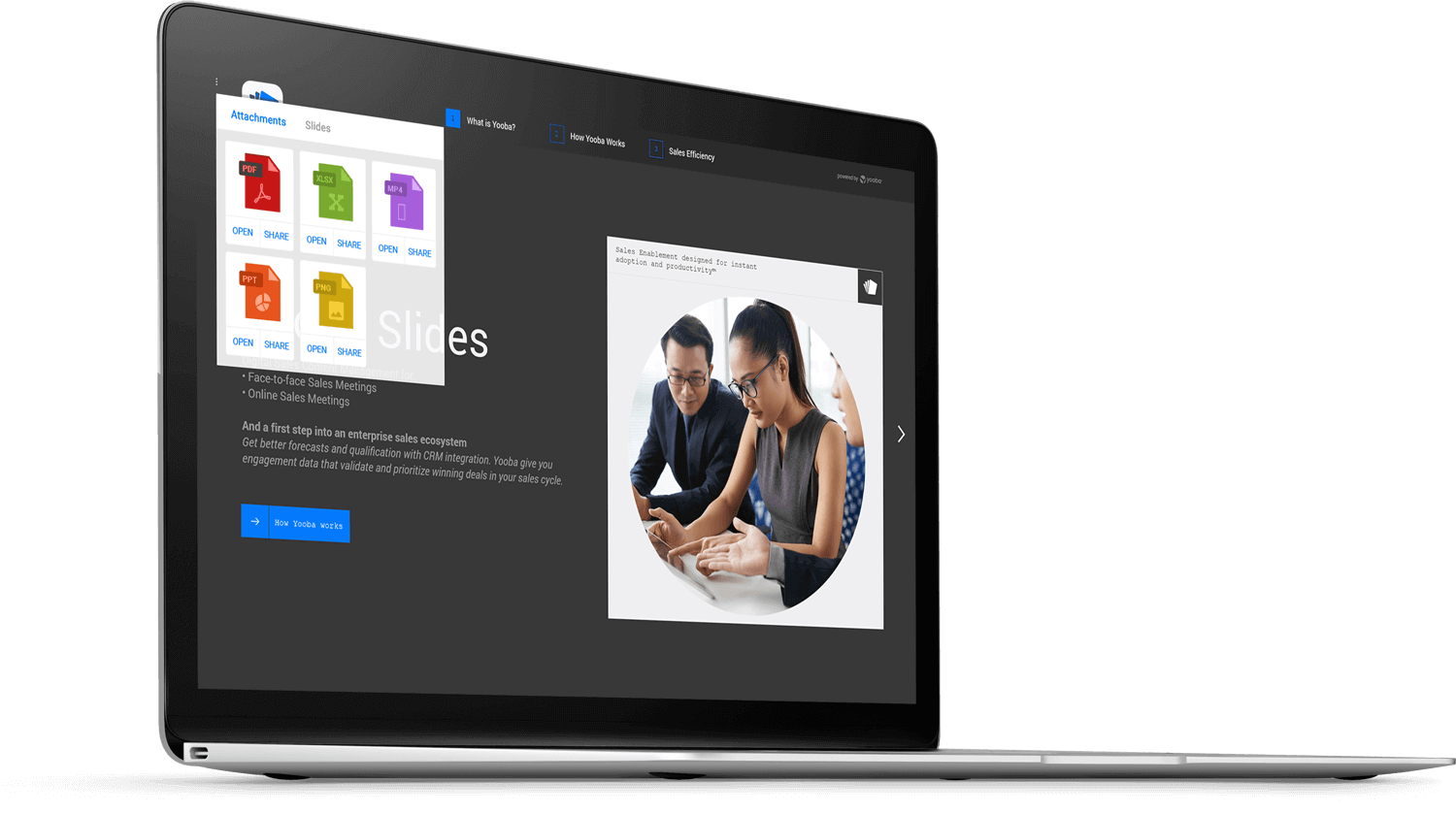 Package & share collateral with one link
Enable your prospects to fully understand how your products and services can help solve their problems by combining PDF, video and Powerpoint files etc. – accessible via just one link.
Gamla Torget 3
602 24 Norrköping, Sweden
+46 (0)11 12 20 90
Gamla Torget 3
602 24 Norrköping, Sweden
+46 (0)11 12 20 90