Dropbox and similar services aren't working in meetings
We know – Sales material must be available and user-friendly for sales reps to feel comfortable in their daily work.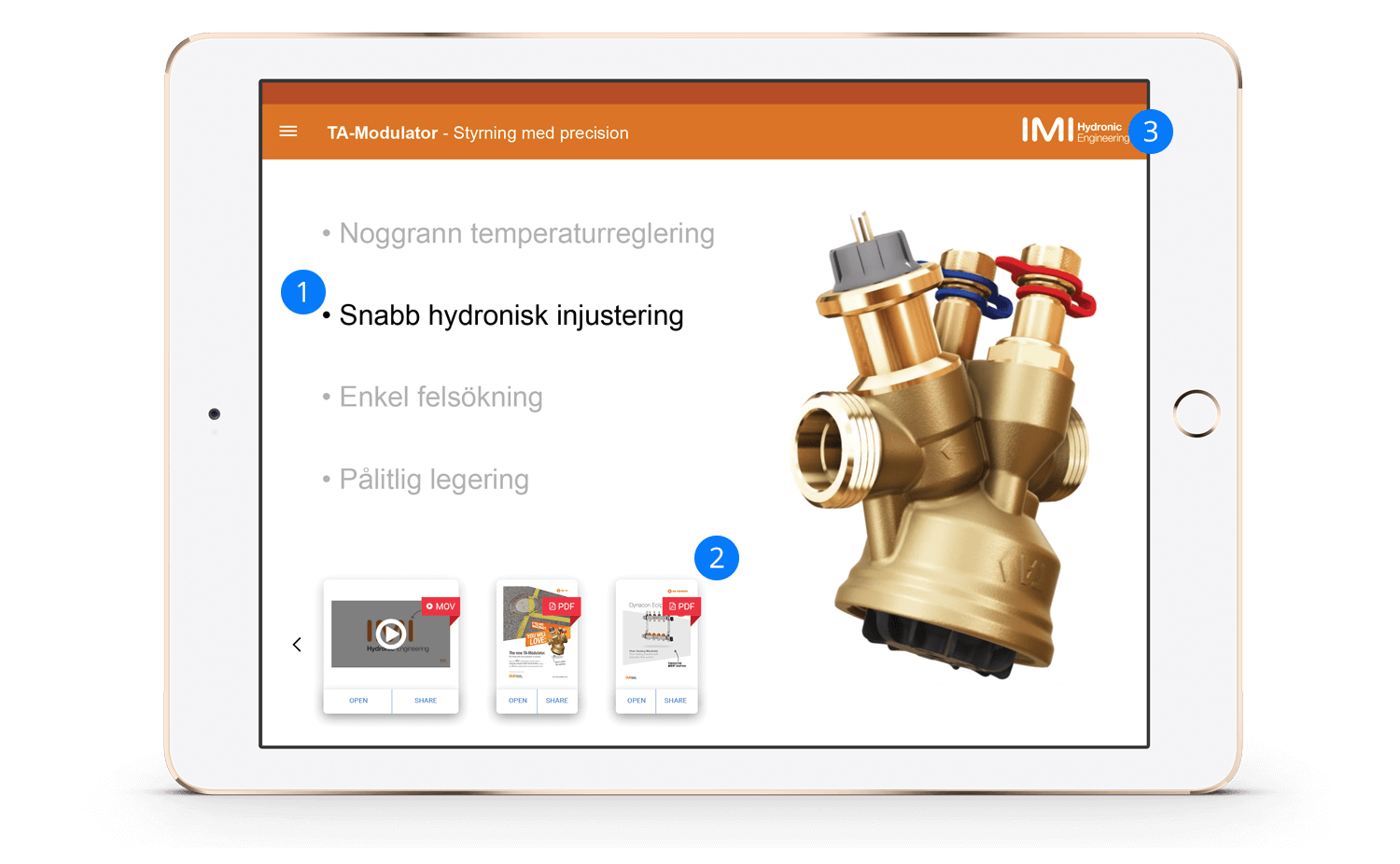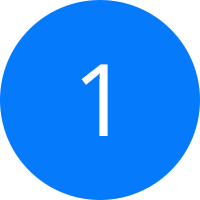 Use your current PowerPoint as a foundation for your Yooba Presentation.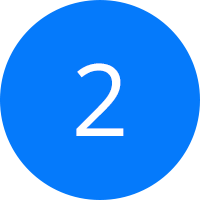 Files available at the touch of your fingers; videos, product sheets, case studies. Open or share directly from slides.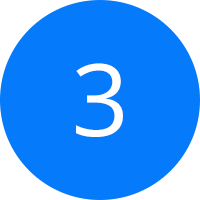 User-friendly navigation with built-in interaction. In this example from the logo in the header.
Demonstrate value and create impact
Create dynamic presentations based on easy to use templates.
Yooba Slides packages all your sales collateral
A good user-experience and sales efficiency are based on accessibility to supporting content. All resources that support sales reps and educate your buyers should be available in presentations, not stuck in a file-management system. This ensures that your sales people feel comfortable and can focus on the customers and their challenges.

How does Yooba support sales reps & management?
Save time with the right material at the right place
The starting point for your communication is your centralized presentation where you manage and create content. In cases were sales reps need client specific content, it can be added to the centralized presentation.
Less preparation – more control.
Dynamic presentations support your clients challenges
Dynamic presentations support your clients' challenges Yooba automatically structures your content into logical sections. These sections turn the presentation into a dynamic an intuitive navigation that supports a client-driven meeting. Your sales reps must – in a trustworthy and comfortable way – describe and visualize how your organization can help the client.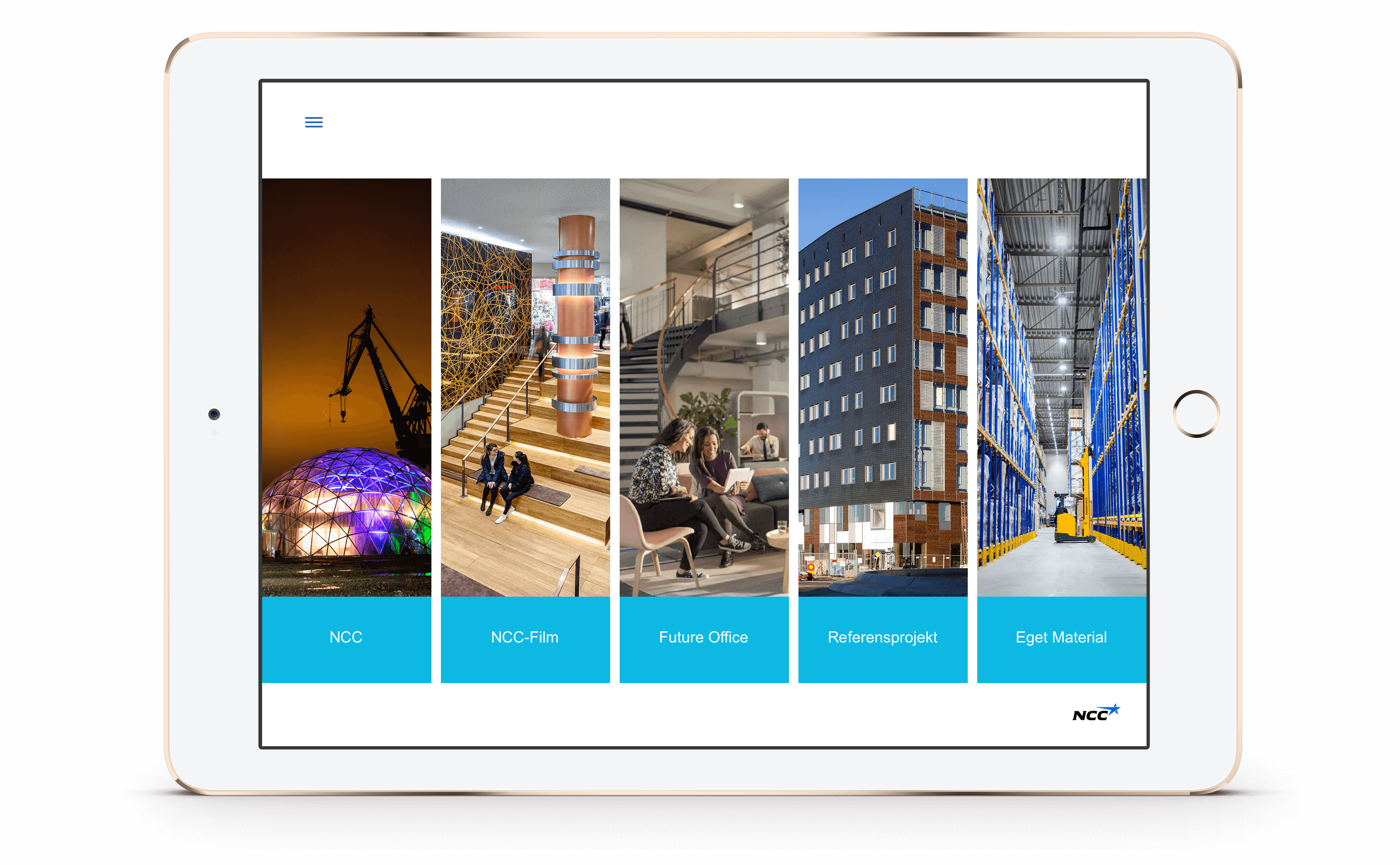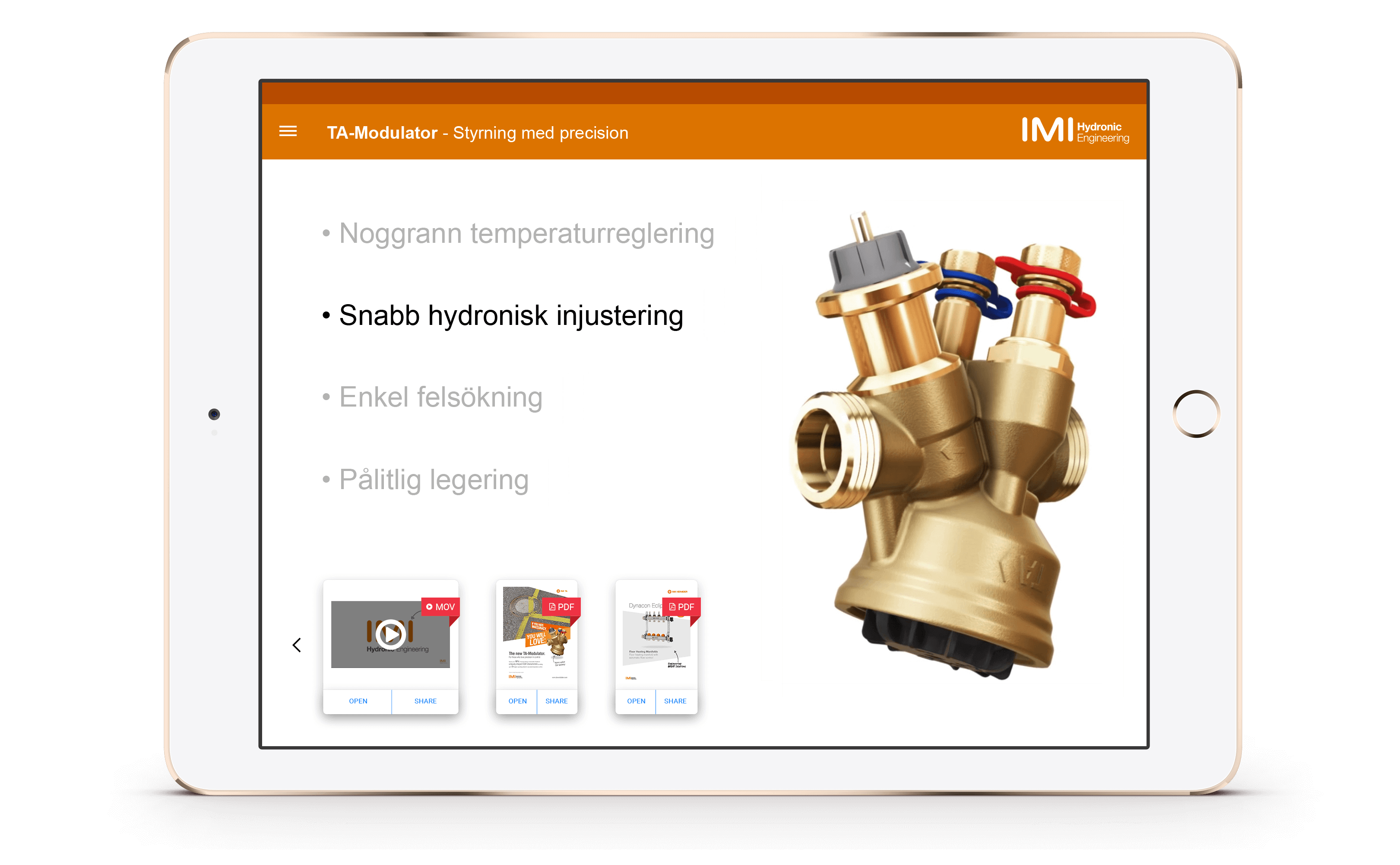 Built in interactivity for great accessibility
With Yooba you place documents and other related content directly on a slide. You can open and share in-depth information related to a specific product or segment. This instant accessibility is crucial when the sales reps and client need it.
To understand how you are selling and why the customer is buying – we have the reports
To understand how your reps are selling and why customer are buying, we provide data for continuous optimization. Do your organization put strategies into practice? Fact based decisions are necessary to scale your sales.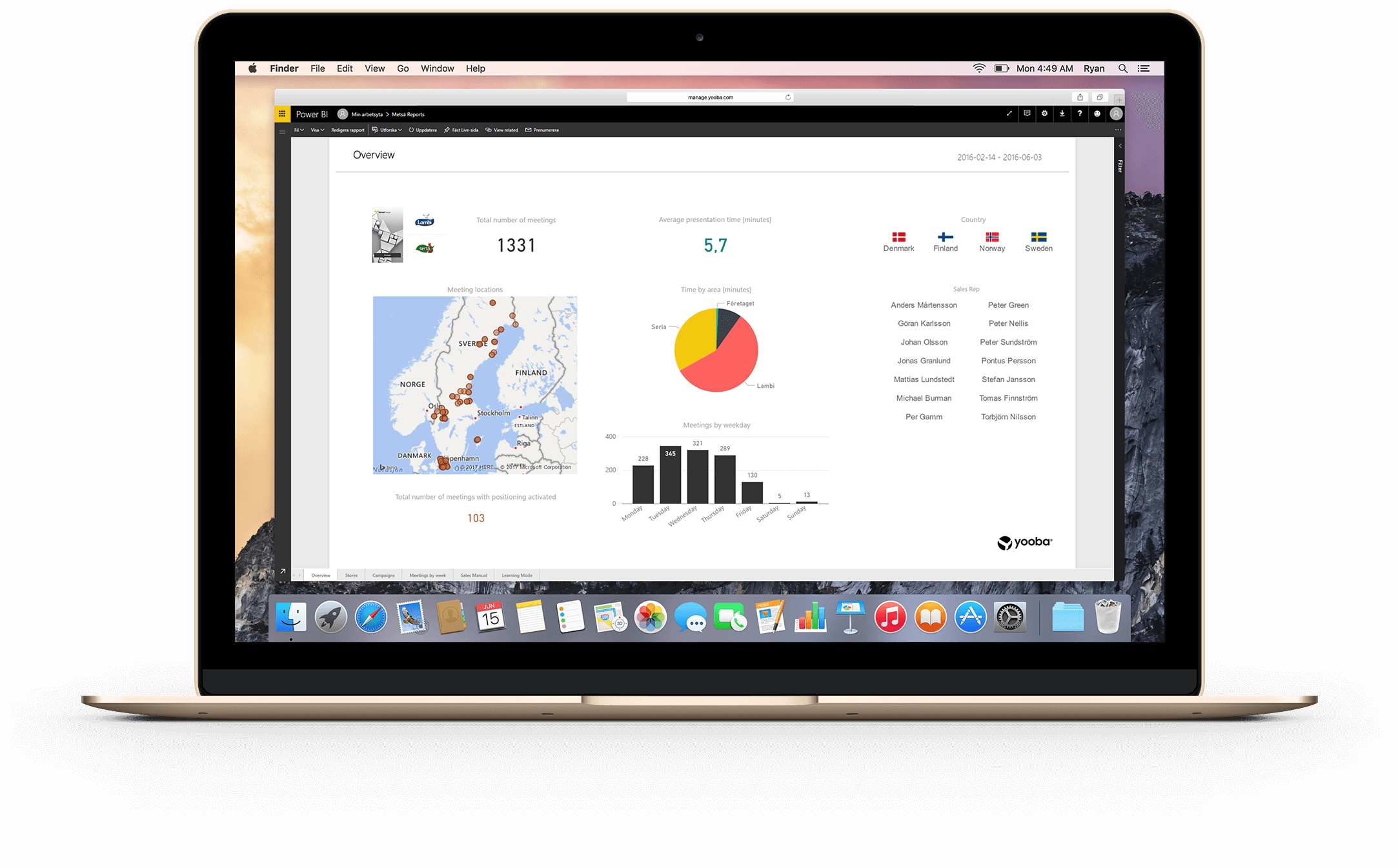 3 easy steps for a better sales efficiency:
Choose a template that fits your needs and strategies. Yooba can customize templates upon request.
Drag & drop to manage and organize content, save and select sales reps to distribute to.
Content is downloaded and stored locally to support offline meetings. All sales reps are notified when a new version is live to ensure that latest materials are presented.
Yooba enables your sales team
Arm your salespeople with the content they need to capture buyer attention and drive the conversation.
Some companies we are currently helping: