Part I of a Series about Creative Sales Presentations.
In the IBM study of 1,500 Chief Executive Offices from 60 countries and 33 industries worldwide, it was found that creativity—not rigor, management discipline, integrity or vision— was more crucial to navigating an increasingly complex world. Creativity is commonly defined as a "phenomenon whereby something new and somehow valuable is formed."
But what does that mean for those of us in sales? In the context of sales presentations, creativity comes into play in both the background preparation of the sales presentation, and the "think on your toes" moments inside the sales meeting. Both require research, knowledge, and an integrated understanding of the buyer's struggles and behavior patterns. Sure, everyone wants to use the best sales presentation software and tools, but before we start talking technology, we need first to address our brains.

Here are some ways you can encourage creativity in your team and individual reps.
Creativity in Sales Meeting Preparation.
Knowing the prospects' industry, pain points, and buying attitudes is the foundation of creativity before the sales meeting. Creativity needs focus to thrive—a contextual aim that propels new ideas to occur.
To help foster creativity for sales reps, it's important to employ the following while developing sales meeting materials:
Give direction to employees, then space:

Giving teams the task of

developing a new way

to present the product or solution is the first step. The next step is time: time to allow individuals to find their ideas in the unlikely places they normally appear, like on breaks or time off. Creative ideas are rarely conceived on the spot, or under great pressure.

Collaboration:

Allow teams across fields of expertise to discuss sales presentation approach, without an atmosphere of competition. While getting the best results is always the ultimate aim, the "ideas stage" needn't be weighed down by ego or rank. When ideas flow freely, without fear of repercussion, the team is more likely to open up and discover valuable solutions.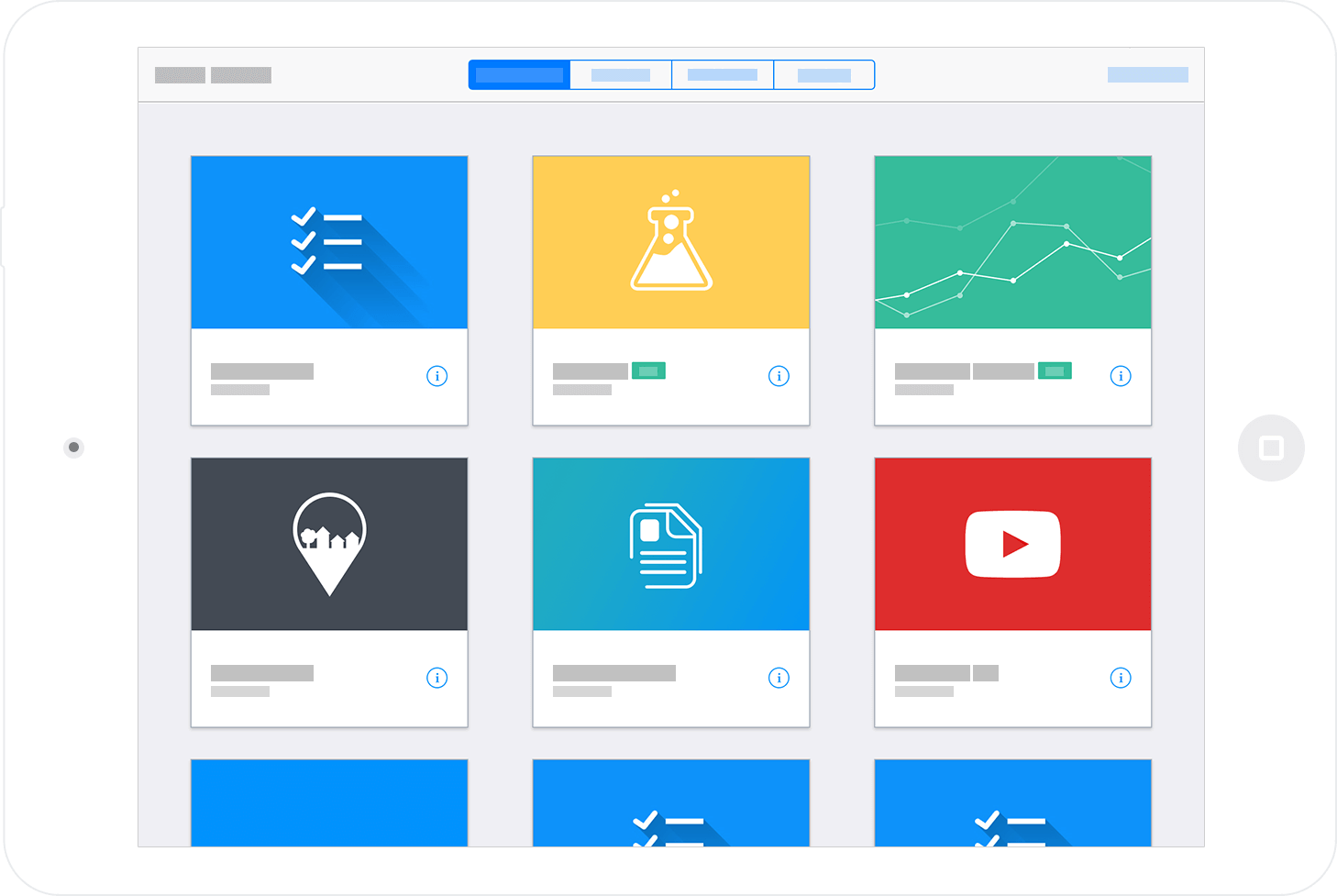 Developing Creativity inside the Sales Meeting.
When a sales rep has finally achieved the sales meeting, creativity in conversation becomes an important part of presenting. Having all the research to back her up, the sales rep comes armed with talking points, a deep understanding of her prospect's struggles, and contagious enthusiasm to serve the client. Inside the sales meeting, the rep is further helped by the following:
Telling relevant stories:

Telling stories with supporting materials is a sure-fire way to keep prospects' attention during meetings and keep sales presentations interesting.

Not only are humans hard-wired to respond to stories,

but beginning with a case study instantly builds trust and resonance with the offering at hand.

Be prepared to improvise:

Extroverted sales reps that can improvise conversation and integrate their knowledge of solutions with the pressures of their prospect's industry connect easier and faster with clients. If all the "creative background" work is achieved, then they can anticipate the kinds of topics that will get brought up, and how to respond in kind.  
Stay tuned for Part II of how to bring creative sales presentations to your clients.
Interested in getting the inside intelligence on what makes a sales meeting really work?
Download our whitepaper here or contact us for a demo of our sales presentation solution.