Recently we released enhanced functionality to manage content from our Chrome Extension in Pipedrive. Shortly, it enables using "default presentations" as your generic, value-based messaging throughout your stages the sales cycle.
With an updated "Save as" functionality, you get a really swift process of saving presentations and especially with the flexibility to re-use default presentations with added, personalized content in different stages in the sales cycle.

Content flow through stages in the sales cycle
Accessibility is key, both from seller and buyer perspective. With Yooba reps get all content used in sales activities accessible through Pipedrive. From there it's about enabling accessibility for your prospects; by providing them with content they need to be able to make the accurate decisions.
The game plan:
Add personalized and buyer-specific content to your generic values (as "default presentations") through each defined step in the sales process.
Awareness: Use basic value based presentations in early stages in the sales cycle
Discovery: Add more product specific content based on buyers objectives.
Demonstrate value: Additionally to your introduction of solutions add evidence-based content
Close: Add the formal documents to close the deal.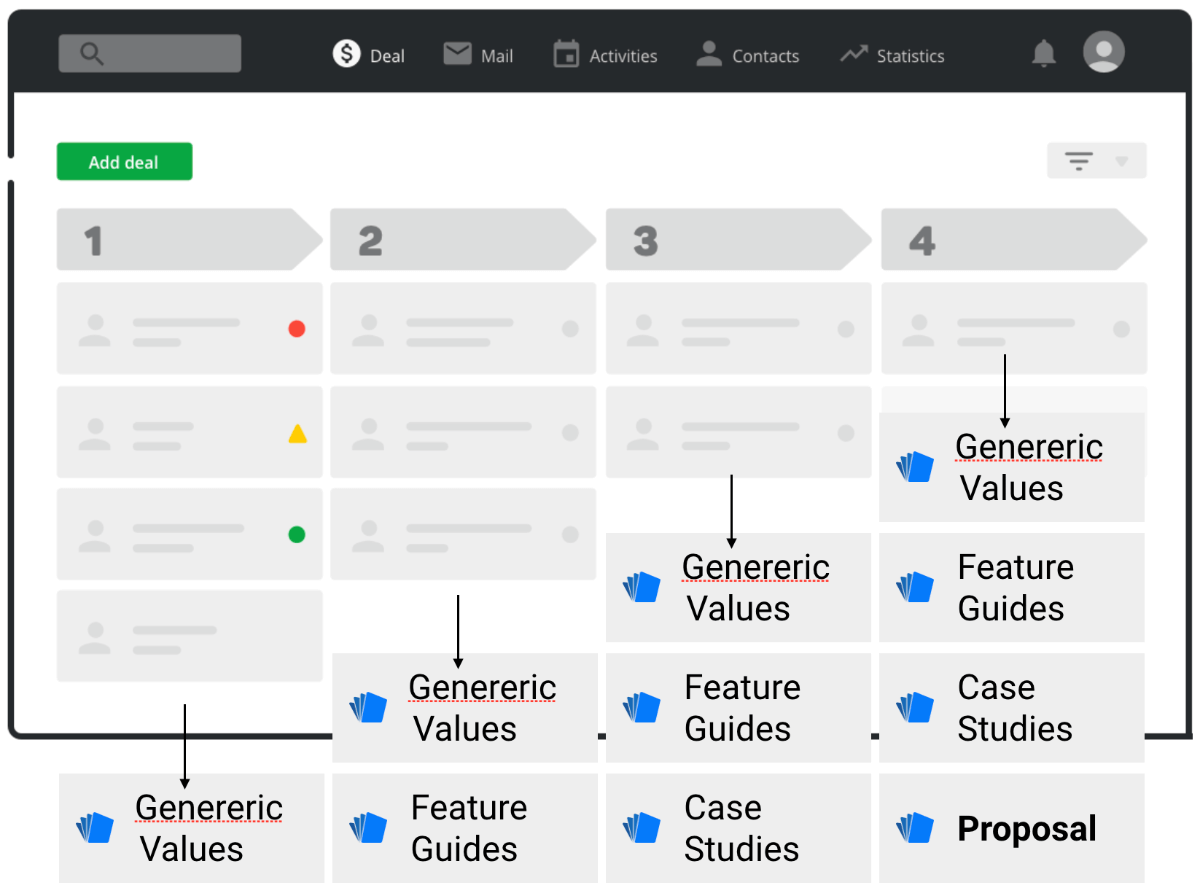 What you should bear in mind is the simple reason to keep the generic messaging available all through the sales cycle. New stakeholders can, and probably will occur in your buyers' end, for that reason it should always be there. For them to understand your offerings from a broader perspective. To keep anyone engaged and aligned in the buying process.
In practice, you use the same presentation over and over again, add specific files related to the buyers' objectives. In addition, even if you don't save customer specific presentations "As" a new presentation, you easily find them in the history of activities for that deal. And how many of us, haven't spent hours on searching for those particular documents, sent specific customers.