A recent survey from the sales training and coaching consultants at Richardson points out some interesting results for the top sales challenges for 2015. The study is based on 370 responses from sales reps, sales professionals and sales leaders, mainly from B2B industries.
Gaining appointments with leads and potential buyers is respondents' top prospecting challenge in 2015; the second being identification of potentially solvable triggers/sales signals. The third is creating a targeted prospecting strategy.

Gaining appointments in a highly competitive landscape where buyers have much more control is a major challenge for all of us. Generating leads, and especially qualifying them, is — from a sales perspective— one of the main marketing challenges today. It becomes even more challenging when you actually get to encounter a potential buyer, and you have that one opportunity to create value and insight during the sales conversation.

What actually will bring the real insights is real data which uncovers what sales conversations are actually based on. And if they're done right, as we talk about here, those conversations are based on clients' needs.  This is where new sales technology enables new opportunities to actually know what happens during sales conversations—which then provides the basis for improvements for both sales and marketing, and eventually individual sales reps.
In frequent conversations with sales management, we get clear indications about this need for real-time sales meeting data. For example,  even when a CRM is used correctly, there are glitches in the information that managers receive. Even with the strongest, most responsible sales reps, there's usually a gap in understanding what's happening out there in the field.
And that's the best case scenario — because in those cases, the CRMs are actually being used. The reality is that sales reps today spend so much time on administrative tasks that meeting details tend to be left out.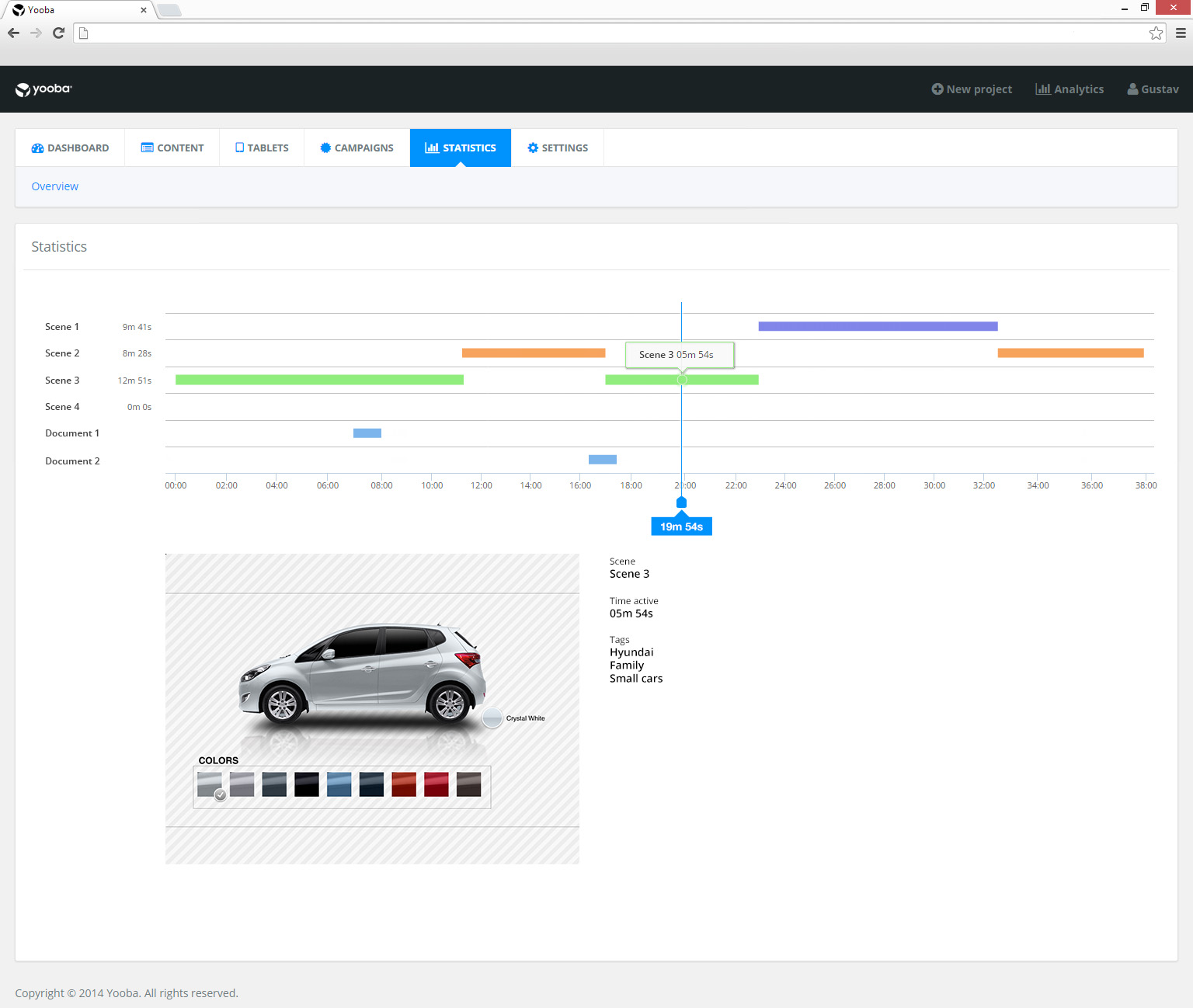 But, creating and distributing any sales collateral from Yooba changes all this completely. Tag your content and the analytics are there. It's a win-win—for both sales reps and management. And from a management perspective—we certainly can give them a few more hours sleep at night. They need to know what's happening right now—to identify problems and address them right away. Not in the next quarter.

The above challenge is certainly like a domino effect…and we're talking from our own experience. Failing to answer and meet your client's questions won't make you the trusted advisor they're looking for, and therefore won't get you further down your sales funnel to other stakeholders. Our take on this challenge is this: when your content supports your sales conversations, your expertise has an interactive platform. Your content then becomes an illustrative and dynamic asset; collateral like reference cases and media like video helps bring your product to life. Most importantly, you're more able to ease any hesitation on your prospect's part by answering in confident, clear answers with materials to support your case.