Engagement score is essentially the data that enable reps to be more productive and efficient by giving them a very clear and tangible understanding of which prospects to call every day.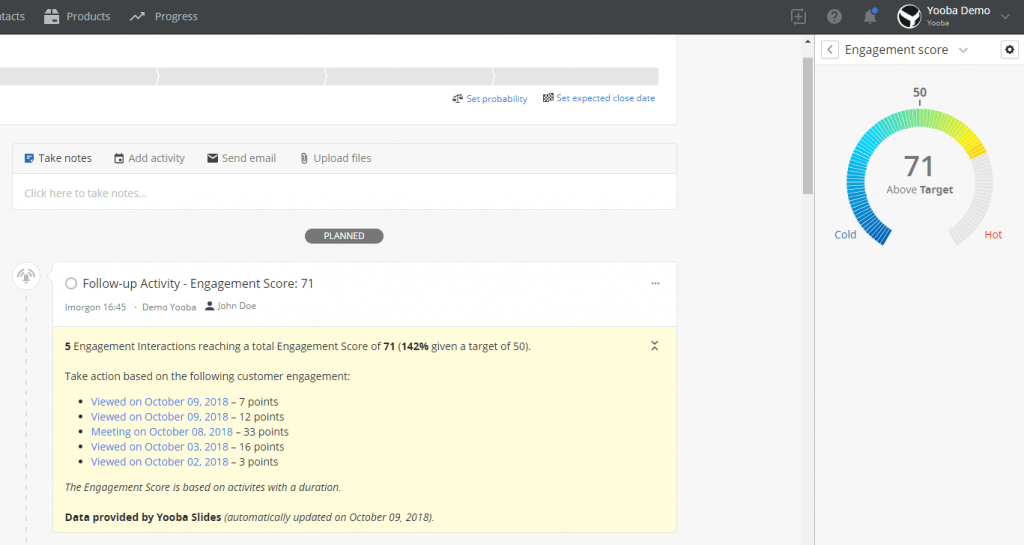 Engagement score for a deal is based on activities with a set duration time, i.e time spent in presentations. In total, all interactions, shared presentations and presentations used in meetings add to the total engagement score for the deal.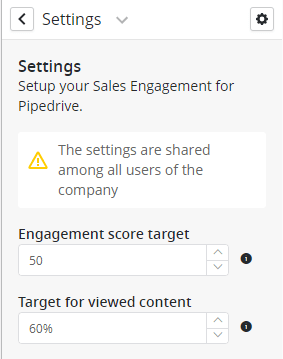 When the set target for an engagement score is reached, an automatic follow-up activity will be created and assigned to the deal owner.
Take action
With your set target and when prospects have reached the threshold, reps always can have focus on revenue generating activities with prioritized deals.
Conclusion/workflow:
Reps share presentations to prospects
Prospects consume sales content
When the set target for engagement time is reached, an automatic follow-up activity is created
Sales reps follow up on prospects that are ready to talk you